ABOUT US
---
A few words about us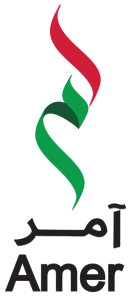 Why We are Best
---
We Amer are Semi-Government Organization, which allows residents to complete all Visa and Residency transaction. AMER Centers were launched by Dubai GDRFA to simplify transactions and increase efficiency to achieve customer happiness.
Our Center provides services ranging from issuing entry permits, issuing and renewals of a residency visa, visa cancellation and other related services provided by other government institutions and departments.
---
Mostly Asked Questions?
1
Where do I start if I want to set up a business in the UAE?
We recommend that you create a business plan to understand your company requirements and you will need to answer key questions that will guide you on the ideal location for the business (e.g. Freezone or Mainland, Abu Dhabi or Dubai) and the type of business structure best suited for your business.
2
What is the difference between visa validity and maximum stay?
The validity of a given visa represents the dates that the visa is effective. For instance, if a visa for the U.K is valid for 90 days, you must enter the U.K before that period of 90 days expires. Maximum stay is the time allotted for stay in the country. Using the U.K as an example, the default maximum stay is 30 days, which means you are only allowed to stay in the U.K for 30 days, even if your visa validity is 90 days. Please note that different countries have different requirements and interpretations regarding visa validity and maximum stay.
A visa is a document which allows someone to travel into a specific country and stay there for a set period of time. Generally, a visa may only be issued at the Consulate of the country or, in some cases, at the border. Visas may be stamped or glued directly into a passport or they may be issued electronically (e.g. Australian visa).